Rentals are being done by appointment between 11:30-4:30
please email Walter@MelodeeMusic.com or call us to set one up

Please understand that at this time mouth-blown instruments may not be played in the store.
When possible, please limit the people coming to an appointment to the player and one parent.

Rentals
Band Instruments
We offer lease-to-own rental programs for all school-approved band instruments. These programs include month-to-month rentals or you save money by paying for the entire school year upfront with a
"School Year Special"
(SYS) contract which runs until July 1st of the following year. See below for prices on either plan. Call for additional details or questions: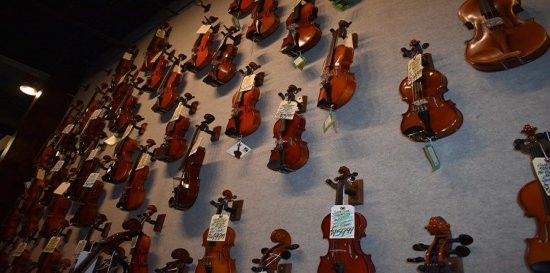 P.A. Equipment
Small and medium size sound system rentals are available from Melodee Music. Whether it's for a club gig, a house party or to amplify your voice for a speaking engagement. Melodee Music can help. Please call for pricing and availibility.
Auditorium
The
Melodee Music Performance Center
is available to rent for a variety of band concerts/stage performances every Saturday afternoon(two hour min. rental) and seats around 100 people. Please call for pricing and availibility.